How To Become A Freelance Writer And Get Paid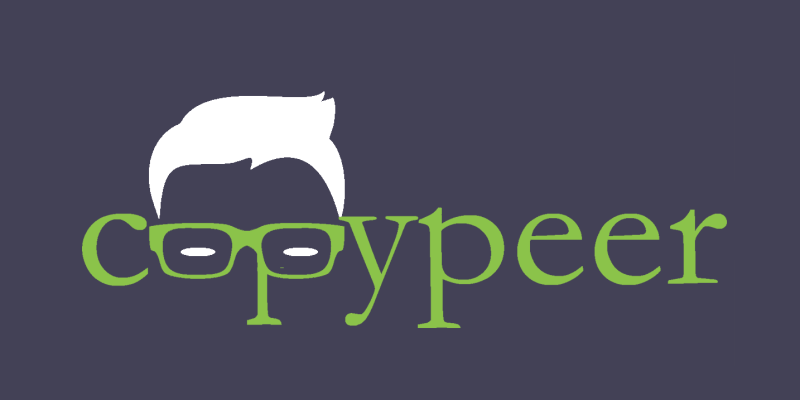 You have a passion for writing and people have often told you that you can become a good writer if you put effort into it.
So, you are convinced that it is time to quit your job, put your writing prowess into action, and earn some money as a freelance writer.
The only problem is that you do not know where to start because you have no experience.
You need not worry.
You are not required to have pursued a degree in writing or even have experience for you to start and maintain your writing career. All you need is passion, impeccable grammar and a creative mind. Although it is no mean feat to start a freelance writing career with no experience, it can be done.
Before we delve deeper in to how you are going to start your writing career with no experience, it is imperative that you understand the terms that are commonly used in the writing field, such as what is freelance writing and who is a freelancer.
1. What Is Freelance Writing?
Freelance writing is the art of writing with the aim of making money. Or rather, it is writing for money.
A freelance writer comes up with the kind of content that clients require. If the client is impressed, they then pay the freelancer. Unlike in-house writers, freelancers work in the comfort of their homes or offices.
2. Who Is A Freelancer
A freelance writer is a writer earns money by writing content for others. A freelance writing career is easy to start, build and grow as long as you are willing to learn and are resilient enough to withstand the challenges that come with it.
Freelancers are self employed professionals. As such, sustaining a freelancing careeer requires a lot of discipline because, dedication, and work. As a freelance writer, you are in charge of looking for clients, deciding your working hours. This also means that you are in control over your earnings or freelancing salary.
The main benefit of becoming a freelance writer is that you can choose which clients to work for and which ones not to engage in business with and how much to charge for your services.
How To Start A Writing Career In Freelancing
Now that you are aware of the common terms in the freelancing world, it is time that we enlighten you on how to start a writing career with no experience.
Below are the steps that you should take to launch your freelance writing career with no experience:
1. Research Your Niche
The first thing that you need to do is to determine the niche that you will venture into as a freelance writer. In order to identify a niche, you should first start by identifying your likes and then make a list of all the subjects that you love to write about.
When selecting the niche, you should consider the fields that you believe that you could make a real difference in. This will help you to narrow down your choice to that one topic that you love most.
For instance, if you are a medical writer, you can narrow down your choice to a disease that you are more knowledgeable about like cancer, or about health and fitness, or about children's health instead of writing about broad medical topics. You should also make sure that the niche that you select is profitable.
Click Here to read the steps for choosing a freelance writing niche.
2. Create A Website
If you want to be taken seriously as a freelance writer, you must have a website that sheds light on your portfolio. A website is important to any online business and especially that of a freelance writer because clients will only buy your services if they can see whatever it is that you are selling.
You blog should contain samples of your work, which will help your potential clients gauge your expertise on the subject and determine if you are a good fit for their writing tasks.
Having a website is also important in growing your social media following and establish yourself as an influencer in your field.
3. Write On A Daily Basis
In order for you to become an accomplished freelance writer, you need to have a passion for writing and enjoy writing. It is advisable that you write as much as you possibly can.
This is why having your own website is important. If you have a website, you can write even on the days that you have no client to write for.
Share whatever you write with others and be receptive to correction, criticism and edits. This widens your scope of knowledge.
4. Build A Portfolio
Building your portfolio is very important. Building your portfolio entails having a number of well-written and polished pieces that you will use to sell your services to clients.
You could do this by creating a blog and posting good quality articles there for people to see.
It also helps if you can get your articles posted on some of the popular websites within your industry. You can do this by requesting for guest posting opportunities from popular websites in your industry. Being published in a renowned journal or website gives your potential clients a bump in confident because they know that you can write high quality and authoritative pieces.
5. Marketing/ Reaching Out To Your Network-
The wider your network, the better it is for your freelance writing career. It is important that you let your network know that you offer freelance writing services and direct them to your blog or website. This will make it a lot easier for you to land a client.
Your network does not have to be made up of people from your industry alone. Even your friends and family can act as advocates for your business and help you to spread the word about your freelancing services and refer you to poeple who need your services.
6. Come Up With Freelance Rates
Once you have set up everything, you should set rates that you will be charging your clients for work done.
Freelancing rates are based on three factors:
Project Type – Your project fees should be based on the type of project and its complexity. For example, a four-page brochure will attract a lower cost than a 40-page ebook.
Deadline – if a client needs something done urgently, you can ask them to pay a "rush fee."
Your skills- You should charge your clients based on your skill level. If you believe you are a highly skilled writer, make sure that the pay matches your writing skills. The last thing you want is to undercharg a project and then lose all the interest of doing it because of poor pay. You need to ask for enough payment and always give 100% to the work.
7. Break Into The Gig Economy
As a new freelancer, you cannot depend on your networks alone to land jobs. It is advisable that you tap into other market places like copy peer to earn money to supplement the income you get from your website.
Copywriting websites are an easy way for you to find well-paying jobs because they have an existing pool of clients who publish jobs. You can also visit job boards like indeed to look for companies that are looking for writers.
8. Grow Your Career And Online Business
Now that you have an idea on how to become a freelancer and get paid and you have finished setting up your website and social media profiles, your aim should be to grow you clientele and expand your portfolio.
A good way of finding clients is through job boards like indeed and by emailing potential clients with your job offer.
Once you land a new client, make sure you deliver high quality content and on time. This will enable your business to flourish and get more referral business.
Freelance Writing Salary: How Much Will You Earn As A Writer?
It is difficult to give a definite figure of how much you will earn from freelance writing. This is because, different freelancers charge their clients differently. Further, it takes time to establish yourself as a freelance writer and start earning a good pay from your freelance writing career.
This is because, it takes time to market yourself, build a network, and acquire clients who are willing to pay you to write their content, yet there are other well-known and established freelance writers in the market.
However, if you are passionate about writing, you will persevere until you make best out of your freelancing career. Once you are established, the salary gets better since you will have more clientele, or even a few well- paying clients.
Freelance Writer Jobs Available Online
There are a number of avenues for earning money as freelance writer. The main ways include:
Writing Books
If you believe that you are an expert in a certain field, you should put that expertise in a book and sell it on self-publishing websites like Lulu, Blurb, Scribd, Createspace, Smashwords, iUniverse, Kobo, and Kindle direct publishing.
You an write an eBook on any topic ranging from poetry, cooking, and nonfiction, and self-help, gaming, beauty, and blogging.
Contract Writing
The second type of freelance writing that you can do is contract writing. Contract writing is the widest category in freelance writing and can be divided into two distinct categories, namely, querying and copywriting.
Query writers usually brainstorm on article ideas, and then reach out to newspapers or magazines in the bid to find out whether they are interested. In the event that the magazines are interested, they write a contract with the writer to write an article with a certain number of words for a specific amount of money.
Copywriters on the other hand usually apply for specific jobs by sending their credentials and samples to the client giving the job. Once they have chosen the freelancer to do the job, he/she signs a contract before they embark on writing.
Online Entrepreneurship
The third and last type of freelance writer jobs is online entrepreneurship. Online entrepreneurs make money by creating websites that deal with a specific topic. Then they focus on styling themselves as experts in their fields.
Unlike freelancers, online entrepreneurs do not make money per article. They make money when guests to their websites click on the adverts on their website or when they purchase goods from their online affiliate programs. They can also earn income through consultancy services.
Final Words
Starting a writing career with no experience is not as hard as you may have thought. As long as you have the passion for writing and you are also willing to learn and appreciate criticism. If you do this and work hard at creating your business, you will get clients before long.
A freelance writing career is quite attractive in that you get to set your own working hours, determine your pay rate, and you are at liberty to work from any place you like as long as you complete your work in a timely manner.