Content Marketing: 9 Things You Should Do After Publishing A New Blog Post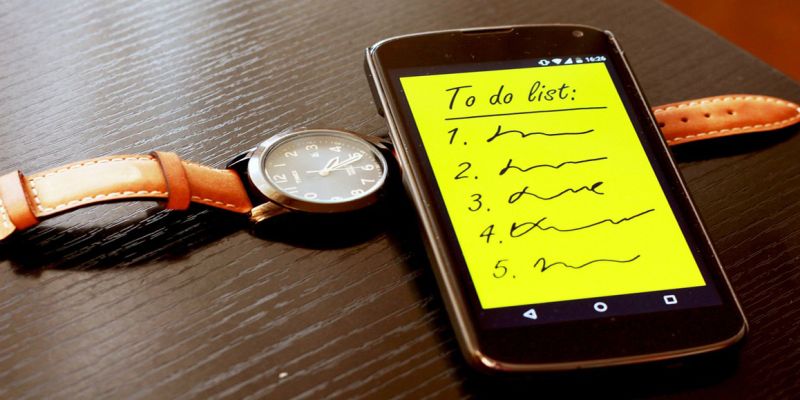 Some bloggers think that their work ends as soon as they hit the "publish" button and the content goes live on the website for visitors to see.
However, the truth is that writing an informative article is only the beginning of your role as a content marketer.
The next crucial step is to make sure that people are aware of your work, to optimize the content for search engines by adding keywords, to share the content on social media, and to build networks with other writers.
Below, I will discuss the 12 important things that you need to do once you publish a new article to make sure that you reach as many people as possible:
1. Optimize Your Post With Keywords:
If you are the type of writer who does keyword research before you write a new article, then your work is done because your article is already optimized for the keywords that you were targeting.
If you, however, wrote the article based on a topic of interest or a question by one of your readers, then you need to do a reverse keyword search. Use your favorite keyword planner to look for keywords that can work with your article and add them in the Meta Title, Meta Description, H1, First Paragraph, and outbound link text. You can also add the keyword once or twice in the body of the article.
2. Build A Few Internal Links And Use Keywords As The Anchor Text
Look for related posts within your blog and add a link to the new post. You should also add links from the new article to other posts you wrote in the past about the same topic. Internal linking helps your readers to find other content that may help them understand the topic. It also reduces the bounce rate and keeps readers on the site for longer, which may increase the overall site conversion.
3. Share Your Post On Your Social Media Channels
You can use tools like Twitterfeed to share all your content automatically on social media, or you can schedule them manually if you prefer to send custom updates. Sharing the content manually to your social media pages allows you to reach more people because you can use hashtags and a click-customized description.
4. Find A Few Relevant Articles Online And Post Teasers Back To Your Article
Use your existing social media pages, connections, and communities to generate buzz about your new content. If you are an active member of a forum or group, tell the members about the article or post a question or a comment about the article in LinkedIn or Reddit and include a link to your article. This will help you to generate interest about the article and increase engagement with it.
5. Repurpose your Content
You have already spent a lot of time and energy to research and write your article. So, why don't you create additional content pieces out of the post? For instance, you can use image-editing tools to create an Infographic about the article.
You can also convert it into a PowerPoint slide and upload it on slide share or use Screen-Cast-O-Matic or other recording tools to do a screen capture of the topic, and upload it to YouTube and Vimeo. Be creative in how you repurpose your content! Every new type of content is a chance for your content to become visible to a large audience.
You will also spend less time creating the other content types because you had done the research when writing the original article.
6. Comment on Related Blogs
Create links to the article by leaving comments on blogs that are related to the keywords in the article. To find such blogs, simply go to google and add the main keywords to the search bar. Do not spam the sites because the owners will just throw you out. Make sure that any comment you leave on the blogs adds value to the users and is relevant to the article. Try to be a real part of the discussion without taking advantage!
7. Answer questions About That Topic On Twitter and Quora
Search for people who are talking actively about your topic and take part in the conversation. Go to Quora and answer question, agree or disagree with other people's opinions, and add value to the conversation. You do not have to leave a link to your content every time you post something.
Outreach is not just a way of getting backlinks. It is also a nice way of creating connections with people in your field and for showing potential clients that you are an expert in the field by answering their questions or solving their problems.
8. Send A Summary Of Your Blog Post To Your Email List
If you have a mailing list, you can use your new article in your daily email or you can include it in your weekly newsletter. Sending new posts to your email list is a nice way to keep your subscribers engaged and for increasing readership of your blogs.
9. Ask other Bloggers to Share your Post
Outreach is an effective of reaching people who are not within your circle. So, instead of relying on your connections alone, you should reach out to a few of your peers who you think might be interested in your post and ask them to share it with their users. You can also launch a full-on outreach campaign if you think that the post is of extremely high quality.
Final Words
Doing all the above might look like a lot of work, especially after spending a lot of time writing the article. But, you should look at this as a way of allocating your resources wisely. These steps make link building a lot easier by creating buzz about the article, which should get you better results.
If you have any other steps of tricks, we will be happy to hear about them. Share them in the comments section below!