How to Hire a Blogger - Freelance Content Writers for Hire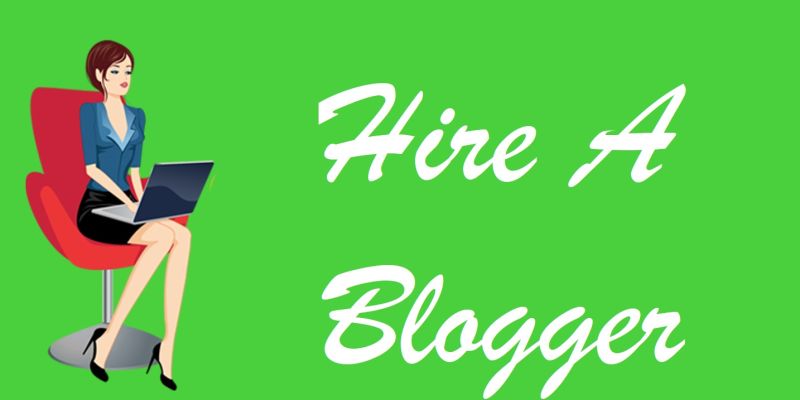 If you own a business, of course, you plan to make your brand bigger, increase awareness about your business, increase your customer base, as well as make your readers happy. To achieve all of these, you will need to hire a blogger to produce content for your blog or website. Hiring a blogger will ensure that your clients get fresh and entertaining content regularly and will save you some time. You may want to hire a blogger but do not know how to go about it.
Here are some tips on how to hire a blogger:
1. Write A Job Description For A Job Advertisement
The most effective way to find a blogger is through posting a job advertisement. Write a job description for your ideal blogger and include it in the advertisement. The job description should include:
a) Your niche and the desired years of experience.
b) The end goal.
c) Specific qualifications of your ideal writer.
d) Specific amount of time that the writer will be working.
e) Request for their portfolios or links to their past projects.
f) Your budget.
Once you write the job description, you can post your job advertisement on a specialized job board such as copypeer.
2. Look Into Responses To Your Job Advertisement
You job advertisement is going to get several responses from several bloggers. Evaluate their examples of the past projects that they have worked on as well as whether they fit perfectly with your job description. Choose a few applicants from those who respond to contact and interview them further.
3. Pay Attention To Enthusiasm
Before you can hire a blogger, pay close attention to how they respond to your queries. Look out for bloggers who ask a lot of questions and who seem interested in your work. You should put the most enthusiastic bloggers on the top of your hiring list. They are going to bring the same energy and excitement into their writing, which will, in turn, promote the energy in your blog content.
4. Note Similarities Between The Blogger And Your Audience
A blogger should love the product or service that you provide. They need to be potential customers for your product or service to be able to deliver content that connects with your audience. You should choose a blogger who understands the audience and relates with them. Make sure that you match on a personal level before making any agreement with them.
5. Discuss Deadlines And Schedules
Once you have settled on a blogger who has skills and ideas that match your vision, you now have to discuss deadlines and schedules. You need to figure out if they can meet the deadlines and if they have time for you in their schedule. You should be direct and have an open communication with any potential blogger that you want to hire. This is because most of them work for and with other clients apart from you. Therefore, make them aware of the type of time commitment and turnaround that you need.
6. Make Sure That They Fit Into Your Budget
You should hire a blogger that you can afford. You need to set a budget and ensure that during negotiations with the blogger you stick to your budget. You should also decide for how long you want the contract to last and how often you need content to be submitted during budget negotiations.
7. Hire A Blogger
Lastly, after going through the processes above, hire a blogger that you have settled on and agreed on all aspects of the job. You can write a contract and have them sign before they start working for you or just hire them based on mutual agreement.
You can now hire a blogger without much stress. You only need to follow the tips above and settle on a professional blogger who will deliver high quality content for your blog or website. Hire a blogger today and get content for your business as often as you need it as well as enjoy more time to undertake other activities. You will also to make your brand bigger, increase awareness about your business, increase your customer base and make your readers happy.