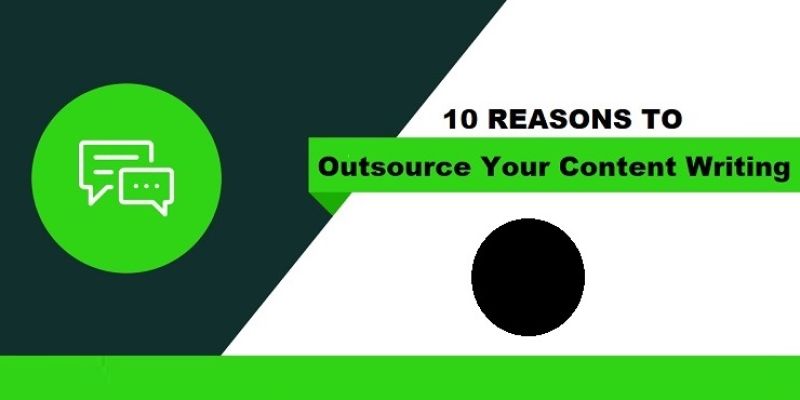 If you are a blog owner, you obviously want to see your blog become bigger and better with each passing day. The only way to achieve this is by posting content regularly. Posting content regularly will help maintain your existing clients as well as attract new ones.
In order to post content regularly you are required to have a competitive and effective blog writing team to deliver.
This may cost you a lot of money and stress you out in the long run. To avoid the hustles of working with an in-house blog writing team, you can outsource blog writing.
The following are some 10 reasons to outsource blog writing work:
1. Quality Content
If you are not a content creation specialist, you will find it hard to come up with high-quality content. In order to get the right quality content, you may need to outsource your blog writing work. Professionals in the content industry have experience and they understand every kind of content. They work to deliver the right quality of content that their clients need. This allows you to post high-quality content on your blog and in turn keep your readers happy.
2. Increased Reliability
When you work with in-house blog writers, you may not always get content in time. In-house employees may miss work due to their own personal reasons and this will stall your work. When you outsource, blog writing though, you are mostly working with a team, which means there is always another writer to take up your work if someone else cannot do it. It is therefore easy to rely on professional blog writers as compared to in-house writers.
3. SEO optimization
Professional blog writers stay up-to-date with the latest content trends and understand the best strategies to further your business in the digital age. By working with them, you can enjoy quality, SEO-optimized content that adheres to Google's current standards and ranks well online.
4. Lower Costs
Companies that hire in-house bloggers to write content for their blogs incur a lot of costs to maintain the writers. The costs include the writers' salaries, benefits, and software and hardware provisions, office space as well as electricity costs. Outsourcing your blog writing work reduces the costs that you will incur. You only get to pay for content that is delivered and is up to standard. Outsourcing blog writing gives you the ability to focus on what matters the most: talented, professional assistance.
5. Saves Time
If you are not exactly an expert at blog writing, it is advisable to outsource blog writing. This will help you save the time that you could otherwise use to come up with content. You get the freedom to work on other things and focus on what you are good at.
6. Efficiency
As a business owner, may not be able to handle everything efficiently. If you are struggling with that, you can outsource blog writing while you carry out other activities. Professional blog writers are efficient in their work and can deliver content regularly. This will ensure that you always have content ready for your clients.
7. Increased Web Presence
You only get to enjoy more web presence if you constantly post blogs. In order to achieve this, you should outsource blog writing. You can work with several writers at a time to increase your content output and blog posting. This will, in turn, increase your web output and grow your online presence.
8. Fresh Perspective
One of the most important benefits of outsourcing content creation is the fresh perspective offered by a team that is not in-house. An outsider's perspective will help improve and strengthen your blog. Outsource blog writing to enjoy a new approach and fresh perspective to your blog content.
9. Stronger Content
Outsourcing blog writing gives you immediate access to expertise, specialization, and proficiency that can be difficult or impossible to create in-house. This equips your brand with much stronger content, which in turn helps grow your blog.
10. More Productive Topic Brainstorming
When working with in-house blog writers it may be difficult to come up with fresh topics for your company. Keeping content fresh and unique can get challenging after some time. Outsourcing blog writing can help you enjoy more productive topic brainstorming, both now and in the future.
In conclusion, outsource blog writing is more beneficial as compared to in-house blog writing. The benefits are much more than those listed above. Outsource blog writing work today and enjoy the many benefits associated with it. Your blog will also get to grow faster and make your brand bigger.